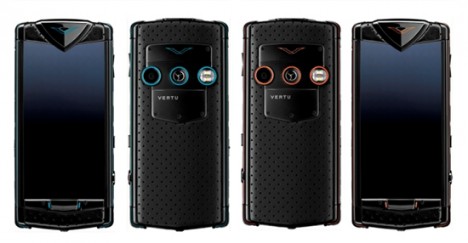 Recently offloaded by Nokia, luxury phone brand Vertu has launched the super-luxurious Constellation Black Neon.
Handmade from leather, carbon fiber and rubies the Black Neon lays in an opulent exterior that is "Modern and masculine" and "reminiscent of a luxury sports car."
the Black Neon is decorated in perforated leather with neon colored accents over PVD stainless steel, with a polished sapphire crystal 3.5-inch touchscreen.
Available in neon blue, neon orange, and neon silver the phone also has an intricate ruby surround on the shutter key for the 8-megapixel camera.
Vertu owners receive 24-hour access to a service they can call for expert assistance, recommendations and priority bookings.