From  button down shirts, straight-fitting chinos, and a variety of knitwear,  Carlton Banks actually had a pretty nice wardrobe of menswear staples.
Golf Jackets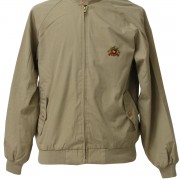 A collared golf jacket instantly smartens up any outfit.
Izod $28.00
Plaid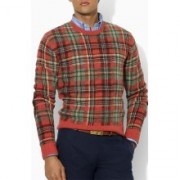 Sweaters in unexpected patterns like camo, polka dot, or plaid are a refreshing way to add something interesting to your layers. Just be sure to balance it out with solid pants, and a crisp shirt underneath.
Ralph Lauren $225
Cricket Sweaters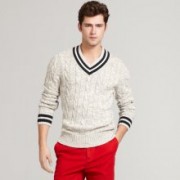 Pair it with a nice button down, and embrace the cable knit.
Tommy Hilfiger $149