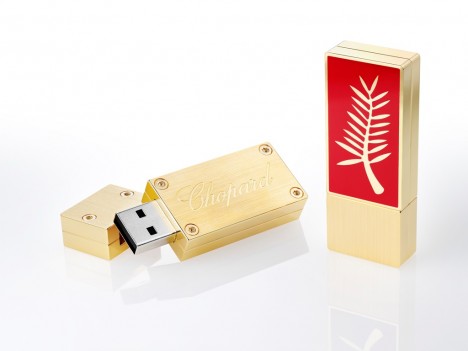 This luxury flash drive has been designed by Pascal Grenacher for the luxury watch manufacturer, Chopard in Geneva, Switzerland.
This elegant drive has been presented to VIP Guests to show them the exclusive "Red Carpet" Jewellery collection during this year's Cannes Film Festival.
The gold-plated body is buffed on both surfaces and the rims are polished, while a layer of red Chinese lacquer covers the upper part revealing the Cannes branch with its golden foliage. The back of the piece is engraved with Chopard.
The Swiss watchmaker-jeweller intends this luxurious USB key containing images of the Chopard "Red Carpet" collection for its VIP customers.