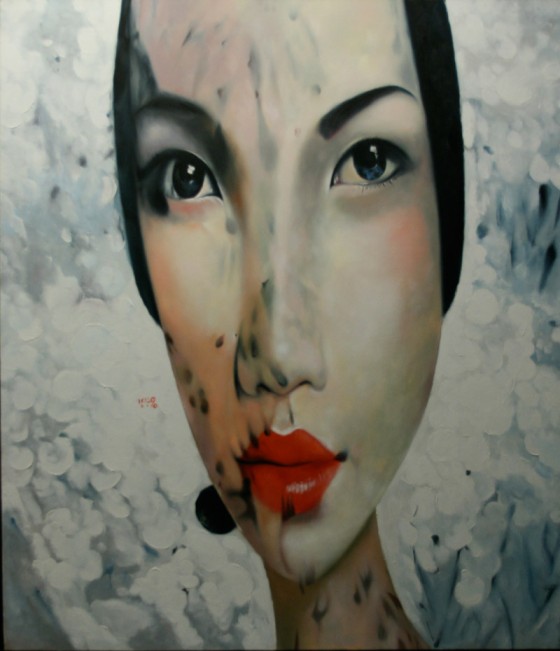 Art Basel has come and gone and so have my dreams of Hirst and Murakami inspired bacchanal revelry. I was motivated enough to start my art collection, but then I checked my bank balance and realized Cafe Americanos and taxis really do add up after a while. The plus side? A segment of the art industry is paying attention to tomorrow's buyers, and it's getting easier to become a collector at a lower price point. Here's how.
The art market is one of the few industries the recession isn't hitting too hard. In November, the three main New York auction houses (Christie's, Sotheby's, Phillips de Pury) sold $633 million of contemporary art. Sotheby's sold three Clyfford Stillpaintings for more than $100 million, the same day the Dow Jones Industrial Average dropped more than 400 points.
Many businesses want to invest in the next generation of art buyers and use the internet as the great equalizer, allowing buyers and sellers to meet in a fair market. For example, a few galleries sell very affordable but curated prints of original artwork and photography. This beats guiltily stalking around Urban Outfitters' home section, guessing which pieces won't also be hanging in the bedrooms of friends. Sites like prints995 and 20×200 offer limited edition prints by professional artists in different sizes, edition numbers and price points
A wacky idea was created by TurningArt.com. Aimed at "art-loving geeks" and "technology-loving artists," the site is a bit like Netflix for your walls. You pay a certain amount every month and rotate out artwork based on your size need and preference. With every dollar you spend, you receive credit towards making a purchase of an actual piece. This is the perfect way to start collecting if you also have trouble making decisions.
While you're learning about yourself as a buyer, get acquainted with what it means to be a player. Take a class at General Assembly (only $30!), an education hub for working professionals. A recent class titled Art as Investment: A Survey and Explanation of the Art Market featured a panel of market experts and an info session on how to get started.
If your budget is a bit more ambitious but still a few years from makin' it rain on Chelsea, you can whet your appetite at theAffordable Art Fair, taking place this January in Los Angeles. It will be the 11th iteration of the fair, and previous events have been held in major cities all over the world. At the Spring 2011 fair, 10,500 people attended, resulting in $2.2 million worth of art sales.Considering it's the holidays, there is no better time to get on the path to art glory than now…especially when your family is obligated to buy you presents.