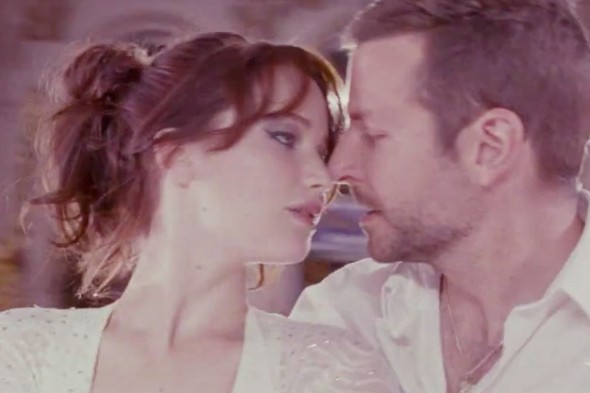 This is the first trailer for The Silver Linings Playbook, starring Bradley Cooper and Jennifer Lawrence.
The Fighter director David O. Russell adapts Matthew Quick's novel, with Cooper playing a former teacher battling with depression and various psychiatric issues. Living with his parents (Robert De Niro and Jacki Weaver), he starts a friendship with his equally troubled widowed neighbour (Jennifer Lawrence). Despite family and friends (including Chris Tucker) disapproving, the odd pair seem to be good for each other.
The Silver Linings Playbook hits cinemas 23rd November. Lawrence and Cooper will also be seen together in intense drama Serena, which filmed this year.
Click here to watch the trailer. The Silver Linings Trailer