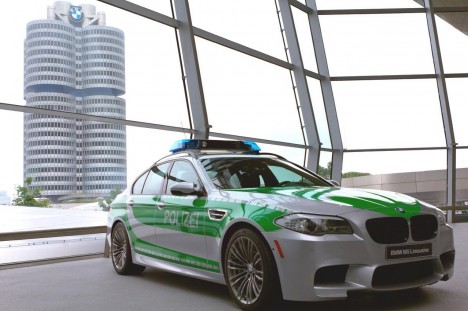 BMW has unveiled an M5 police car at the Welt Museum in Munich, Germany. The model has a black grille and a light bar.
In the past, BMW has been known to produce super fast emergency response vehicles, ranging from fire department and ambulance vehicles, to the police cars. Now the 560 horsepower F10 M5 gets the green and white paint job specific to the Bavarian police, along with flash lights on top of the hood.
The four-door saloon is able to get from nought to 62 mph in just 4.4 seconds.