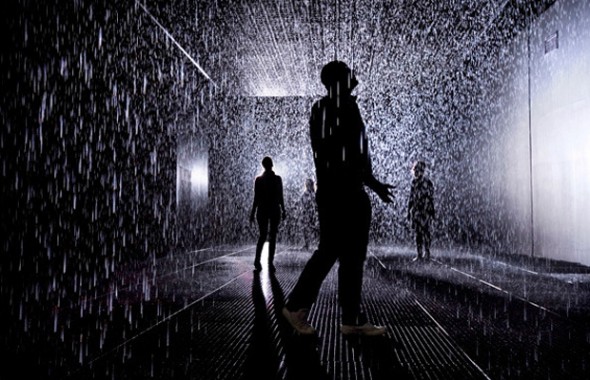 This exhibit  is at the Barbican's Curve gallery, it opened on 4th October and runs until March 3rd 2013 . The 'Rain Room' is the mastermind of experimental art group Random International.
Florian Ortkrass, who founded Random International with fellow Art graduates Stuart Wood and Hannes Koch said that the best thing about the installation was watching the way people reacted to their new-found ability to part the rains.
The installation works by using a number of cameras that 3D-map the locations of visitors in the 'Rain Room' – they translate this to a pixilated grid of 25cm x 25cm panels. These panels control 9 outlets which release the 2,500 liters of rain which is filtered, treated and recycled.