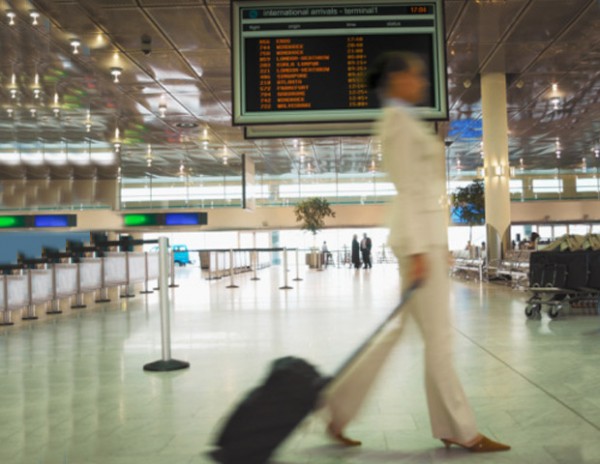 Anyone who has ever traveled internationally or on any flight longer than five hours for that matter knows that first class is the way to go. You're treated to more space, amenities and overall comfort. While that's nice for those that can spring for the extra perks and price, there are a few exclusive international airlines that raise the bar on aerial luxury. With airline companies introducing more innovation within their aircraft facilities to separate themselves from the competition, Born Rich compiled a list of the world's most luxurious international airlines that keep their elite customers vouching for their services.
For those who wish to do business, even after covering a long distance in their air, the US Airways Envoy Suite just might be the right choice. Featuring extra-wide seats for comfortable seating, the envoy suites are actually miniature versions of personal cabins, with every amenity within hand's reach. With a food and beverage menu including everything from Asian cuisines to American, passengers have the option of various vegetarian or non-vegetarian delicacies to choose from. Flat screen TVs with a choice of 25 hours of television programs, 20 movies, along with 50 CDs and 30 audio channels—all on demand—along with amenities kit, which includes everyday supplies are just some of the passenger perks. For the tech savvy business travelers, there are opportunities to connect ones laptop in the front table itself along with the Wi-Fi Internet on board.
Etihad Airways diamond 1st class suite is an exclusive range of seats for the passengers, which can be later converted into a private suite, if one wishes to catch some rest or just requires greater privacy. Some of the amenities include the 23-inch TV set, mini-bar, changing room, a convertible seat that changes into a flat-bed, connectivity ports for laptops and personal communication devices, for each individual passenger. Just when you might feel hunger pangs, you would have professionally trained food and beverage managers from famous restaurants to cater to your dietary needs.
For a decent duration of time, Indian flights didn't have much to offer on the luxury front, but it all changed when Jet Airways brought in their private cabins. Taking a complete U-turn from the mundane long haul flights in cramped spaces, Jet Airways offered something nonconventional with their private cabins, each with 26 square feet of space. With gourmet cuisine and rare champagnes such as Dom Perignon and Krug, each passenger can enjoy meals for two on their long haul flights, all within the classy privacy of their cabins. Other major notables include the 23-inch TV set, 200 hours of movies and programs to choose from, and when it's time to take a nap, the seat doubles up as a 7-foot long bed to relax in.

When luxury air travel comes into the picture, it's almost impossible to keep Singapore Airlines out of the picture, as the state owned airline is known for its modern luxurious amenities on board, such as the Singapore suite. Each passenger is treated to amenities like separate space for sitting on the leather chair, and an individual full-length bed, apart from a separate leather armchair, and also ample luggage space in each of these suites. If you need to change clothes, be assured of privacy in your suite, which has been given soundproofing treatments, and designer upholstery for aesthetics. There's even a full-length closet. For dining, there are multiple cuisines offered along with rare Dom Perignon and Krug champagnes on the menu to opt from.

To read more about the rest of the luxurious airlines on the list and their amenities, continue on to