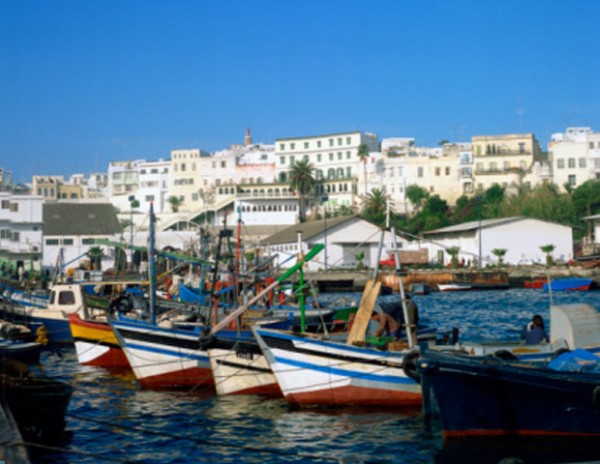 With Christmas already scratched off the calendar, there's only one month remaining in 2011. Whether it's been a great year or a trying one it's not too early (or late) to start thinking about your New Year's Eve plans. A house party with close family friends beats an overpriced venue filled with intoxicated strangers any day; but why not consider a warm weather getaway as a relaxing alternative? With plummeting temperatures across much of North America and Europe, many already have the travel itch to soak up some sun and culture. Here are a few options to get you inspired.
GUANACASTE, COSTA RICA
This small tropical country has varied weather, ranging from misty and cool to having a dry season in certain regions. The rainy season, which has been dubbed the "green season" by the local tourism industry, is from May to mid-November. As a result, Costa Rica's peak tourist season runs from late November to April as a large number of North American and European tourists flock to the Central American wonder to escape the winter chill.
The Guanacaste region, located in the North Pacific Coast of Costa Rica, has become one of the more popular destinations, especially during the months of December and January. The main reason being the weather is consistent here year-round with 12 hours of sunshine (whether it's dry or wet season). The wild nature tours, volcanoes and breathtaking beaches also offer an eclectic mix of options for those that want to do a variety of things while on vacation.
Where to stay in Guanacaste:
If you're looking for an all-inclusive package, Villas Sol Hotel and Beach Resort, located in Playa Hermosa, is an option. The hotel is nestled on a steep hill with a picturesque view that's 40 minutes away from the Daniel Oduber International Airport in Liberia, Guanacaste. Internet and wifi access is available for an additional charge.
If you're on a tight budget Luna Llena is an economical option. Surrounded by a jungle that overlooks the ocean, guests can expect to awake to the sounds of wildlife, such as monkeys playing in the trees and don't be surprised if you see an Iguana or woodpecker in passing.
MONTE-CARLO
If you're not seeking a tropical destination but still desire a change of scenery that'll make for an extravagant getaway, consider Monaco with its sunny days and 50 to 65 degree temperatures in January. The Principality of Monaco, also known as Monte Carlo, is the second smallest country in the world (Vatican City in Europe is the smallest). Set on the southern coast of France along the Mediterranean Sea, Monaco is known for its luxurious casinos, tax-friendly lifestyle and year-round large-scale events. Those who reside here tend to be very wealthy, which results in an extremely high cost of living.
The months of November through March tend to be Monaco's off-season. Although travel rates may still seem pricey for some, booking during this time is your best bet to get there at the lowest price possible. From December 29, 2011 to January 2, 2012, The Hotel Hermitage and The Monte-Carlo Bay Hotel & Resort are offering the "Monte-Carlo New Year Star Package," which accommodates two for about $2,400 U.S.. Remember, January is considered the low season for this expensive destination so fares and rates are even higher at other times of the year. For further information on this package and family New Year's hotel packages, email:info@VisitMonaco.com.
The great thing about a small region like Monaco is that getting around to sightsee won't be a problem as most locations are within walking distance. The Prince's Palace at Monte Carlo is a top go-to destination and many would agree that the daily changing of the guard at 11:55am is a must-see. Visitors can also check VisitMonaco.com for more information on fun sightseeing activities.
BAHAMAS
The Bahamas is located in the Atlantic Ocean north of Cuba and considered part of the Caribbean. Its high season is generally December through April, with temperatures averaging in the mid to late 70's in December and January.
Nassau is the capital city with luxurious resorts, financial centers and tourists reveling in the island's beauty. December is a fun month for the Bahamas with Junkanoo, an annual Bahamian festival celebrating the New Year. Junkanoo festivities run from December 26th through January 1st with thousands parading around in colorful costumes and dancing throughout the town.
Visitors should be sure to check out Bay Street, where they can enjoy the duty-free prices of designer and luxury items in the shopping district. There's also the Straw Market, where there's more shopping and the chance to socialize with Bahamian locals.
Where to stay in Nassau:
The Nassau Palm Hotel offers discounted rates during the month of December and is located just a short distance from the major shopping areas. For a more laid-back atmosphere, opt for The Marley Resort & Spa in Cable Beach, Nassau, a former vacation home of the late musician, Bob Marley and his wife Rita.
PUERTO RICO
This tropical paradise is located between the Caribbean Sea and Atlantic Ocean with temperatures being pretty much the same year-round, averaging 75-80 degrees in December and January.
Those who wish to spend their time somewhere other than the beach can visit the El Yunque National Forestin Sierra de Luquillo, the Bacardi Rum Factory or the Rio Camuy Cave Park. For special packages offering deals to Puerto Rico for December and January, log on to PuertoRicoSmallHotels.com.
MOROCCO
Morocco is located in Northwest Africa, along the Mediterranean coastline with a climate that varies, depending on the region. December and January tend to be cooler, especially at night but the temperatures still average in the mid 60s to 70 degrees. If the weather permits, be sure to visit Agadir Beach, the top beach resort in Morocco, which is lined with cafes, restaurants and nightlife. For more fun activities, sightseeing information and special deals, visit Morocco-Travel.com.