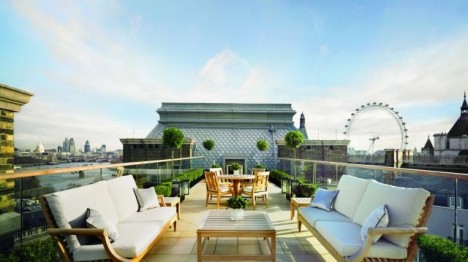 The luxury Hotel Corinthia in London will bring immersive theater to the Victorian building as part of the second Corinthia Artists in Residence Program.
In spring 2013 the hotel will become the set for an immersive theatrical experience for a month, allowing guests and visitors to be part of the production.
Participants will be taken to different rooms of the hotel to play a part as they react to situations set up by permanent cast members.
Starting this week, applications are open for those individual playwrights and theater companies based in the UK who would like to submit a fast-moving theatrical performance to take place in the hotel with a minimum of six scenes.
Scenes will include the hotel's lobby lounge, a private dining room or the surroundings of the penthouse suite, among others.