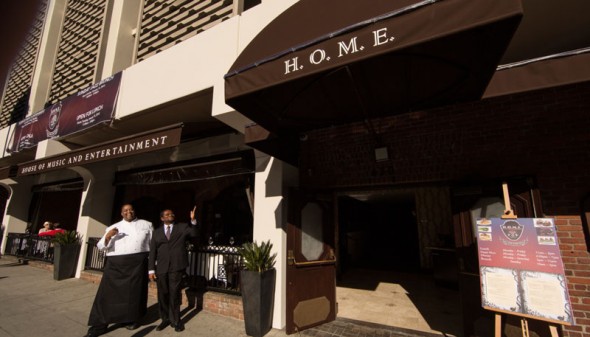 H.O.M.E. Beverly Hills has quickly become L.A.'s new hot spot. Birthed from Dennis Robertson, H.O.M.E. (House of Music & Entertainment) opened in November 2012, on North Camden Drive near to the famed Rodeo Drive in Beverly Hills' shopping district.
With the room to hold 250 guests, Robertson remodeled the property with the allure of padded seats, white linen and shimmering crystal in hopes of attracting a more upscale clientele with a passion for fine dining and jazz music.
Robertson whose original dream was to become the West Coast version of NYC's Blue Note Club has quickly become a household name as he has caught the eye of many members of the LA Clippers, their families, r&b singer Natalie Cole and many more local Californians.
With a menu of entrees ranging from sea bass and caviar-chive salmon to rack of lambs created by Executive Chef, Shawn Davis, (recruited from Perch and Geoffrey's of Malibu), the sultry sounds of jazz music played on a Yamaha Concert series piano, and the location, we can see why many have called this unique jazz club H.O.M.E.