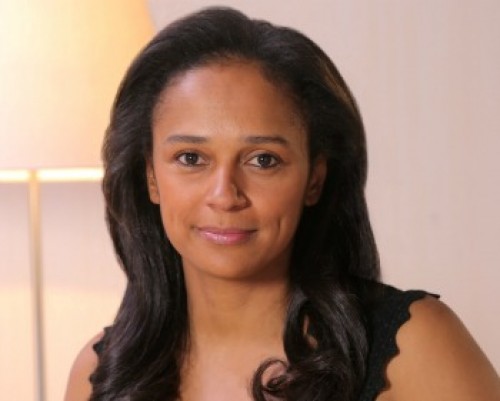 At a glance, Isabel Dos Santos is a beautiful 40 year old woman hailing from Luanda, Angola; a mother of 3 chidren, who deals heavily in overseas investments. But Santos is much more than what meets the eye.
A daughter of Angola's President Jose Eduardo dos Santos, Isabel is an entrepreneur and investor, who joins Forbes list of Africa's 40 Richest after increasing her private equity firm's stake in Portugal's ZON Multimedia, a cable TV and Internet company, to nearly 19%, this past summer. Santos is also an investor in Banco BPI of Portugal, and a board member and investor in Banco BIC Portugues, which recently acquired Banco Portugues de Negocios, a nationalized bank.
A graduate of King"s College in London, Santo's studied engineering, which drove her to start her first business a restaurant in Luanda, the Miami Beach in 1997, at the age 24. Due to her success in investments, combined with assets she owns in at least one bank in Angola, Santos has pushed her net worth from 500 million at the end of 2012, to over the $1 billion; making the 40-year-old Africa's first woman billionaire.
While there has been no response from Santo's camp, her story inspires us all!