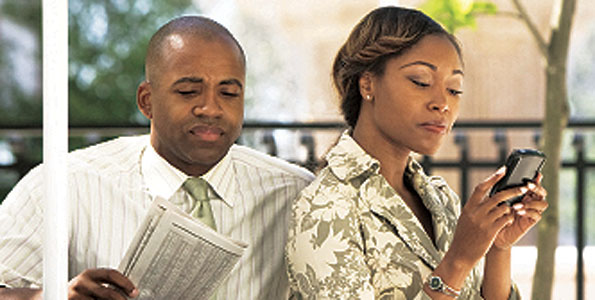 It has been over two months since you met Matthew at a party for the first time. He is nice, but he is not your type of man. You both work for the same company and you now see him every day. You are sick of him following you around.
How to make him understand you are not interested?
1- The next time you meet Matthew and he offers you a drink, introduce him to Mary, your co-worker in front of you, who precisely has nothing to do that night. They may thank you later for being the one who hooked them up and make you their daughter's godmother.
2- You are not obliged to answer seductive e-mails that he sends you and if by chance he speaks about that, pretend not to have seen them. They may have slipped into spasm that unfortunately you erased without noticing?
3- When he calls you on your cell, refer it systematically to the voice mail.
4- If he still does not understand, find the courage to confront him, explain calmly that you appreciate his friendship and want to keep him as a friend only. Smile and offer your hand, if he is a good player, he will smile back, shake your hand and accept your friendship.
5- Be careful, body language speaks volume and says a lot about a person. Do not despise or ignore him. It's your right not to want to date someone, but please, be gentle and who knows, he may have a friend who is a perfect match, the one you have been waiting for so long.