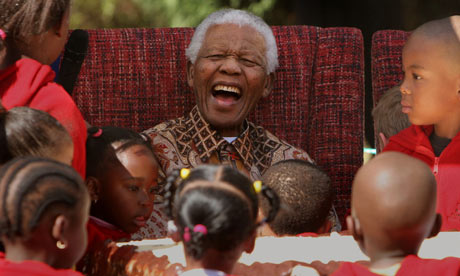 Nelson Mandela, 94, has been admitted to the hospital with a lung infection, the office of South African President Jacob Zuma says. According to a statement on the former South African president's website, he had a lung infection for several days.
His condition began to deteriorate on Saturday morning where he was then transferred to a hospital in Pretoria. He is said to be in a "serious but stable condition."
His illness is described as a recurrence of a lung infection, which has troubled him repeatedly over the years. Doctor's are doing all in their power to nurse South Africa's first black president back to health.
Developing…