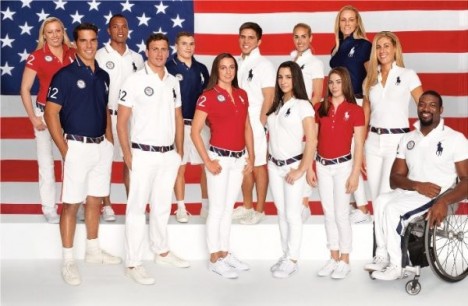 The US Olympic team will step out with Gallic-like berets at the opening of the London games, as part of their crisp uniforms designed by Ralph Lauren.
Women's soccer player Heather Mitts and men's fencing competitor Time Morehouse modeled the looks on NBC television's "Today" program ahead of the July 27 start of the world's biggest sporting event.
Lauren, the official outfitter of the US Olympic and Paralympic teams, is giving the entire team blue blazers — double-breasted for the men — with the official team patch and the designer's signature pony motif.
They'll be matched with cream skirts and trousers, and topped with navy berets accented with red and white stripes.