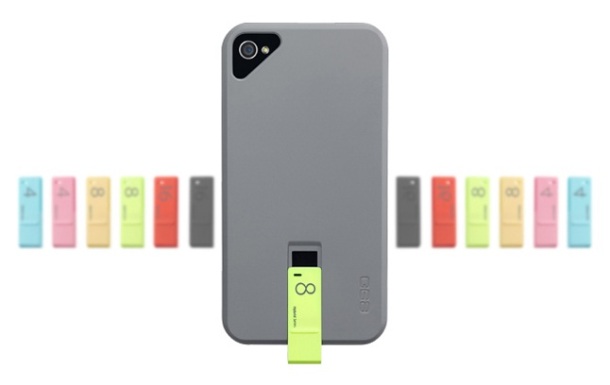 Ego has come out with the first ever iPhone case featuring a USB Drive
The slide-in USB drive is available in six color options and 4GB, 8GB, and 16GB storage capacities. The case itself also comes in different colors, and Ego says that when you add up all the possible color combination, the total comes out to 42. However, your color options for the USB stick vary by capacity.
The 4GB stick comes in blue and pink; the 8GB is available in yellow and light green; and the 16GB drive is a red or black affair.
They price out at $34.95, $39.95, and $49.95, respectively. It's hard to call them a bargain at this price point, considering a 16GB flash drive can be had on Amazon for as little as $8. But hey, it doesn't slide into the back of an iPhone case.