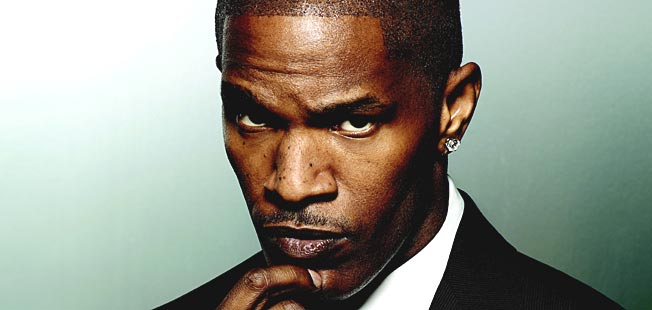 Actor, singer and comedian Jamie Foxx may already be an Oscar winner, but his next role may very well set him miles above the rest. According to reports, the Foxx, 45, is poised to play Martin Luther King, Jr. in an Oliver Stone directed biopic based on the life of the late Civil Rights leader.
Dealine reports "that DreamWorks is ready to move forward with the authorized version of Martin Luther King's life story, the one that MLK's family is behind and which has the rights to use his copyrighted speeches.
They have Jamie Foxx and director Oliver Stone poised for an Any Given Sunday re-team on the project, which they want to do with Warner Bros. All I can think of as director Paul Greengrass and producer Scott Rudin prepare for tomorrow's opening of Captain Phillips is, Paul, get busy on your MLK film Memphis, because your Oscar-caliber script is just way too good to get relegated to the scrap heap."
Foxx took his career to the next level when he delivered the performance of his career as an eccentric Ray Charles in 2004's Ray, a biographical film focusing on 30 years of the life of rhythm and blues musician Ray Charles Robinson.
Will Foxx be able to embody the essence that is Martin Luther King Jr.?