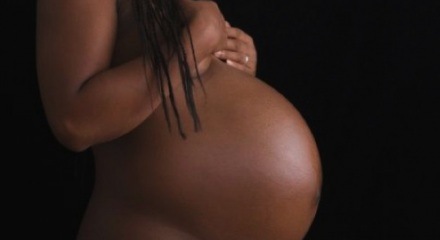 Is a woman any less of a woman if she never has kids?
It may sound like a silly question to some, but for longtime friends and journalists Pam Oliver and Sonja Lewis, it's one they spent many years trying to answer.
Oliver, a popular on-air broadcaster for Fox Sports, and Lewis, a former newspaper reporter and the author of the new aptly-titled novel The Barrenness, say they each did some serious soul-searching before deciding NOT to give birth—even though, in many ways, the decision had already been made for them.
"We both suffered from fibroids," shares Oliver, who serves as an inspiration for Lewis' thought-provoking book about a successful woman who is attempting to define her own happiness, with or without kids. Both Oliver and Lewis got married in their late 30s. "Mine was a particularly terrible case," says Oliver, a stepmother of three. "By my late 30s/early 40s, my thought was, 'I don't think that it's going to be.' It would have been a medical miracle if I had been able to get pregnant. Still, it wasn't out of the realm of possibility," she says. "In the end, though, as hard as it was to watch the door close, I didn't fight very hard to keep it open."
Oliver says this was largely because she was satisfied with nearly every other aspect of her life, including a high-profile career, constant traveling and tight bonds with friends and family. She, like Lewis, who is also a stepmom, opted not to undergo painful surgeries or empty their bank accounts on expensive fertility treatments. Instead, they each embraced that eternal empty-nest syndrome. It's a decision neither woman regrets, even with the various societal pressures and stigmas that stem from being childless by a certain age.
FOX News Sportscaster Pam Oliver inspired 'The Barranness'
"I went to a class reunion two years ago, and when the topic of kids came up it was a bit awkward," says Lewis. "People just don't understand it. They don't believe that I am happy. They were still saying to me, at age 47, 'Oh girl, it's not too late,' and I am like, 'I don't think so, honey.'"
Still, Oliver does admit innocent questions can sometimes still make her feel like a bit of a failure, despite the reality that one in every five women beyond childbearing age in the United States do not have kids, according to the Pew Institute.
"The conversation is usually so frustrating to me," she says. "It's like I get this thing in my stomach. It'll start off great with something like, 'We saw you on TV the other day,' and then [segue into], 'Do you have kids?' and I'll say 'no.' That's the part where I feel like I almost have to apologize, like this is the part where I disappoint you."
Although her book The Barranness is fiction,  Lewis says she wants readers, particularly women, to know the message is true: You are no less of a woman if you don't procreate.
"I wanted to set the record straight, dispel the myth around not having kids," the author says of her critically acclaimed offering. "Motherhood is fantastic; but even if you're not a mother, you can still be fulfilled as a woman."