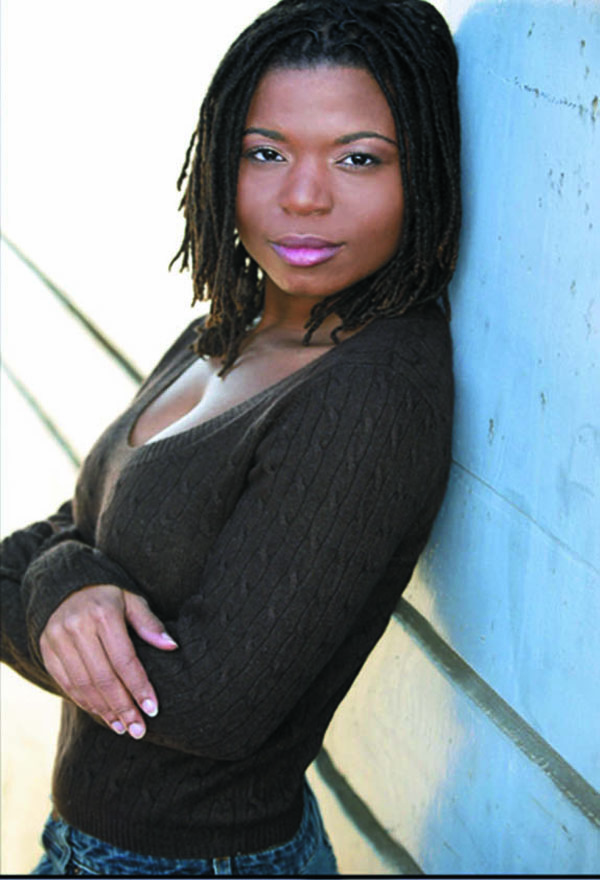 Katori Hall's The Mountaintop was one of the most highly anticipated plays to come to Broadway this fall. The playwright-performer who hails from Memphis humanizes Dr. Martin Luther King Jr. in her play that reimagines his last night at The Lorraine Hotel just before his assassination. The Mountaintop received its world premiere in London, winning the West End's 2010 Olivier Award for Best New Play (equivalent to Broadway's Tony Award). Hall is an alumna of the Lark Playwrights' Workshop where she developed The Mountaintop at the age of 26. The emerging playwright also is a graduate of Columbia University, the A.R.T. at Harvard University, and the Juilliard School. Her other plays include Hurt Village, Children of Killers, Hoodoo Love, Remembrance, Saturday Night/Sunday Morning, and WHADDABLOODCLOT!BlackEnterprise.com talked to Hall about her Broadway debut with The Mountaintop and this historic season with productions by three Black female playwrights appearing on Broadway.
What personally motivated you to write a play about Martin Luther King, Jr?
The play started with a story that my mother told me when I was very young. She wanted to go see Dr. King that night at the Mason Temple but she didn't get a chance to hear him speak, because there was so much talk about violence. Some people said they were going to bomb the church. Someone overheard the mayor say if "Dr. King comes to Memphis he's not going to make it out alive." And so my mother was extremely afraid. That story stayed with me. It embedded itself inside of my mind. I started thinking, well, if she was afraid to go to the church, he must have really been afraid. Here was a man who lived with the threat of a bullet all the time. He woke up every day in spite of the death threats. My mother's story was a point of inspiration for me. It provided a springboard for me to delve into what King was going through at the time of his demise. The character Chamea (played by Angela Bassett) is inspired by my mother because there is a line in the play where she says, "I wish I got a chance to see you."
How was it working with such A-list stars as Samuel L. Jackson and Angela Bassett as the leads?
I am not very starstruck. So, to me it has been all about the work. It's really been about working with a new director and new actors versus working with the big name stars that they are. They gave me an amazing amount of respect, especially as a young Black emerging artist. We had conversations about the characters. I got to stay in the room with them for eight hours a day. It was a collaborative process. This play is very much about two people being in a room together and changing one another.
What do you hope The Mountaintop's audiences will walk away with after viewing the play?
That they will see a very human portrayal of Dr. King as a man who deals with his spirituality and who deals with his temptations just like every other man. They will see that this is an ordinary man who did extraordinary things and changed the world.  By watching this they will see that as regular people they too can do extraordinary things. So, I feel as though audiences will be very much inspired. I think it will also challenge people's idea of Dr. King and prevent this moral amnesia. A lot of people don't know that at the end of Dr. King's life he wasn't just dealing with the civil rights movement he was dealing with economic injustice (Poor People's Campaign). He was trying to organize another March on Washington.  He was speaking out against the Vietnam War. So, he was taking up this triple prong approach to equality. During the last year of his life he was very different, he was becoming very radical.
What made you to become a playwright?
There are so many reasons but I started out as an actress. I became frustrated with the lack of extremely complex, meaty roles for African Americans. When I was in acting class, my scene partner and I went to the library to try to find a play that had a scene for two Black women. It was really hard. That was in 2002. Now I focus my plays on bringing my experience to the stage being an African American woman from the South and bringing a unique perspective that I think is missing from American theater right now.

How does it feel to make history, knowing you're one of three Black women (Lydia Diamond and Suzan Lori-Parks) with Broadway productions this season?
It's wonderful to be among these sisters. We all know each other. We all support each other's work. For the three of us to be arriving together at this point in time, it does demonstrate that there may be a possibility of changing Broadway or the Great White Way. But I am also hesitant to celebrate. Across the nation, only 17% of plays written by women all together are produced. I think that is very troubling. Having three Black women being produced on Broadway symbolizes change but the change has to go much deeper and it has to happen more consistently.