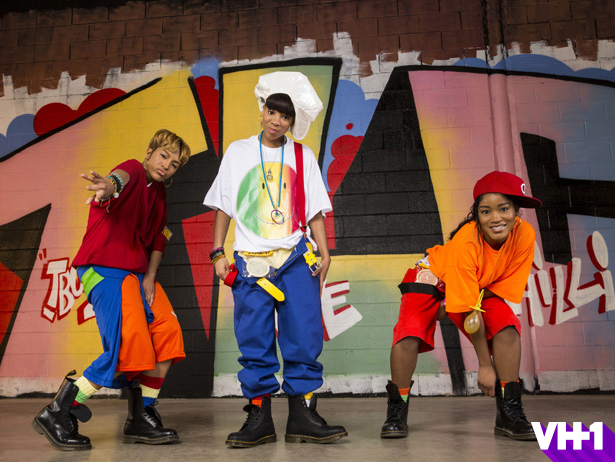 The stars and executive producers of "CrazySexyCool: The TLC Story" have much to rejoice this week, as the TV film's ratings far exceeded expectations.
Monday night's TLC biopic became VH1's highest-rated telecast in more than five years, drawing in an overwhelming $4.5 million viewers. Media sources state that "CrazySexyCool: The TLC Story," is already this years No. 1 original cable movie. What made it so successful? Aside from a grade A cast, the social media presence throughout the film, tempted anyone who was not yet tuned in, to do just that!
Sister of Lisa "Left Eye" Lopes, Reina "Reigndrop" Lopes, was also very pleased with the caliber of the film…
"It would have been nice if Lisa's family would have been invited to take part in this journey of making the TLC movie. Honestly, I think it would have added depth to Lisa's on screen character. I think Lil Mama did a good job at portraying my sis. She did her homework and studied Lisa. As a fan, I know it was important for Lil Mama to represent Lisa correctly–and she did just that! Although the script didn't allow her to bring Lisa's true character to light. She did the best with what she had to work with. All the girls did a good job!"
Congrats to the whole production on making history!