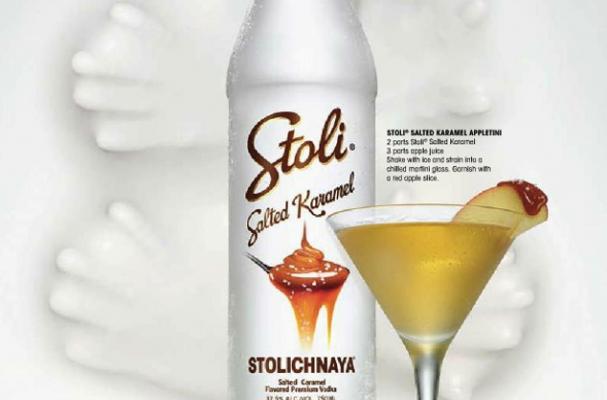 It comes in ice cream, square, sauce and hot chocolate form, and now the yin and yang flavor pairing of salted caramel is being applied to vodka.
Stolichnaya Premium has launched what they describe as a golden brown caramel spirit "delicately enhanced with salt" in the US, the latest product to be flavored with one of the most popular sweet and savory combinations right now.
Their Salted Karamel vodka was made to be served either on the rocks straight or as a flavoring to mixed drinks — in cocktails like salted banana, Salted Karamel macchiato martini, and salted Tootsie roll.
"Consumers will taste the sweet caramelized sugar and soft English toffee on the mouth, balanced with a light saltiness that draws out the caramel flavoring."
The new flavor profile was developed in response to a consumer preference for caramel, the second most popular flavor after chocolate, says the company.