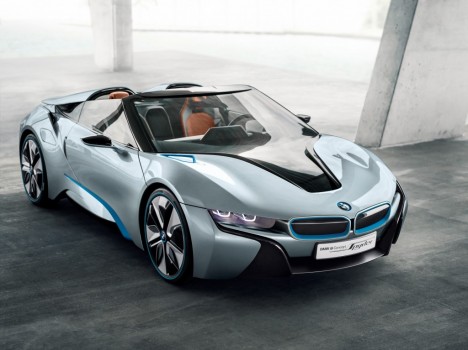 A report from Bloomberg says that BMW will sell cars over the Web for the first time as the world's largest maker of luxury vehicles seeks an inexpensive way to reach more buyers to recoup spending on its electric models.
The BMW i3 and i8 electric and hybrid cars that will launch in 2013, respectively 2014 would be the first to sell directly to customers over the Internet.
BMW opened its first i showroom in London where prototypes are being displayed, but when the cars go on sale, the ordering process will take place online.The i3 electric car will reach the market in late 2013 and will cost around $48,500. The high-end hybrid sportscar i8 will sell for around 100,000 euros.
The site will allow BMW to skip the step of the middle man. Not having to go through a dealer mean 5 to 7 percent cheaper vehicles. BMW says that if all goes well, the online retail project could expand to include models in the brand's regular line-up.