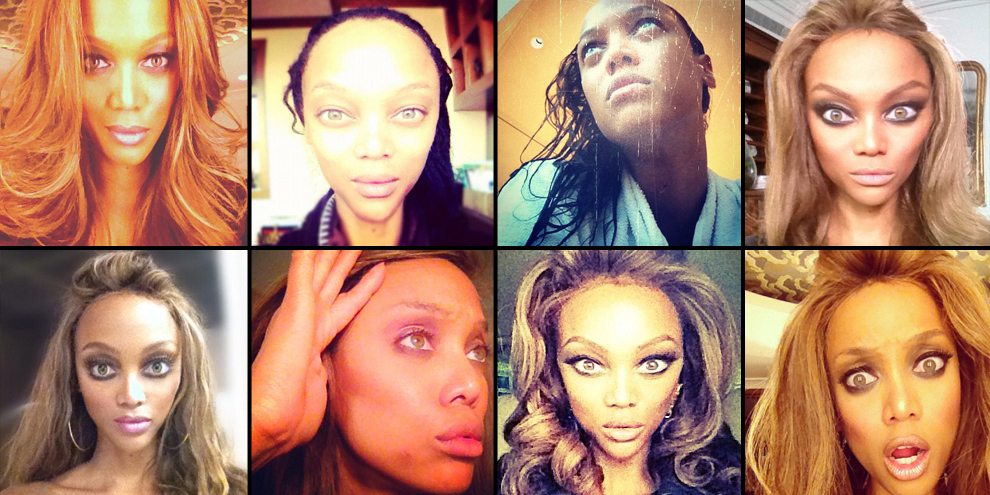 In a self obsessed society, many look at the "selfie" photo as just one of many symptoms of our self-important "me" generation, while others argue that it's a way for a person to have sole control on how they are represented online. Other's, even view their self portraits as art.
According to reports, "in September 2013, selfies made up nearly 11% of Instagram posts and 2% of tweets from the 50 most-followed celebrities on either social media platform. In total, those 50 celebrities generated 347 selfies on Twitter and almost 4,000 selfies on Instagram."
Leading the pack of selfie shooters, was Miley Cyrus with nearly twice as many photos as runner-up ANTM producer and former supermodel Tyra Banks. At the very low end of that spectrum is our very own President, Barack Obama, which could very well be considered a great thing, as he has far more urgent priorities.
Whether you are in agreeance that a slefie is just another self centered attempt at grabbing someone's attention in hopes of a "like" or art, we can't help but wacth, wait to see what's next and "like" it.
Scroll below for a few celebrities and their artistic selfies and let us know your thoughts.