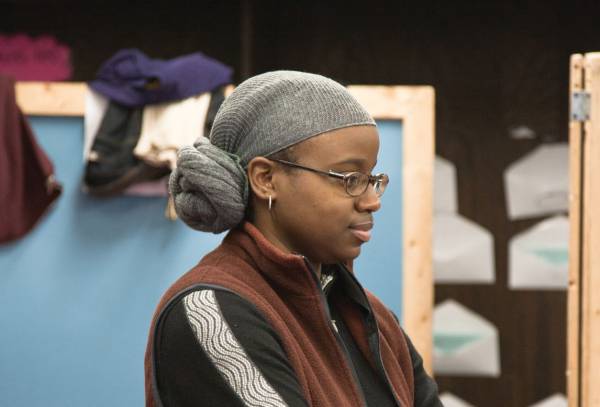 Filmmaker Dee Rees' first feature, Pariah, follows Alike, a lesbian African-American high-school student as she moves through her different worlds (gay clubs to English class to dinner with her disapproving parents) while searching for a way to feel at home. With encouragement from mentor Spike Lee and a stint at the Sundance Instiute under her belt, Rees expanded what was originally a short into her current feature-length film, which saw a solid premiere last year at the Sundance Film Festival and will be released in select cities this Wednesday, December 28th.
Did you really sell your house to fund  this project?
I  owned an apartment  in Fort Greene, Brooklyn, and I ended up selling it to be able to invest in the film myself. At the time, I thought, "If I can't invest in it, how can I ask other people to?" But looking back, it's like, "Wow. I can't believe I did that."
To help your actors develop their characters, you had them do a family therapy session. How did that work?
It was really important to capture the family dynamic, specifically for one dinner-table scene which I was worried about nailing. So I found a friend who was a psychotherapist-in-training, gave each actor talking points and put them on a couch, together.
Did the therapist have any interesting observations?
She was like, "Oh my God, this family is so dysfunctional! I really want to see what happens in the film because I don't have more time with them myself.