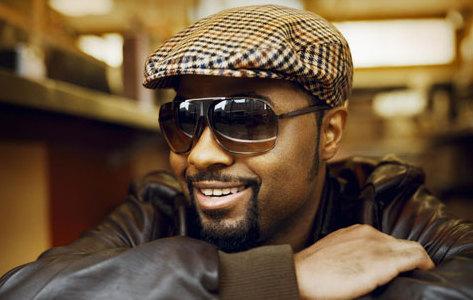 To feel the sunshine and hear the music in the air. To live as though we do still care. The song in our hearts helps stave off despair, and we continue on with network trends like Foursquare. These are the thoughts that linger in my head, when I think of the love we've shared and the tears we've shed. But then other thoughts begin to appear instead, and I am forced to examine the things unsaid.
Who has rejected the possibility of an R&B comeback, and why? Love songs from times gone by, love songs that made the tear drop from your eye, love songs that preceded every sad good-bye. Love songs that made you grab somebody and claim it as "your song," have all but disappeared — where did we go wrong? Now we're relegated to a few songs in rapid rotation and constant play. The problem is the lyrics are shallow and the song has nothing to say. Our relationship to the music in our community today is trite and inane and so cliché.
I miss Luther and I am aware that others do too. I regret that Barry, Isaac, Tupac and Biggie were all taken so soon. But the tragic circumstances that extinguished their lights, left us with an array of voices that somehow just don't seem quite right. An entire culture, a whole community recoils in chagrin and pleads for the obscenities to come to an end. We kill and smash and hurt and maim, sell each other out and talk insane, and then we'll rationalize why misogyny and depravity are not to blame.
How is it possible we are so confused today? How is it possible we didn't know there'd be hell to pay? How could we have missed the message in Kool and the Gang's "Open Sesame" from back in the day. Remember the line: "Climb aboard my magic carpet ride and let us take a ride to the oasis of our minds."
How could we not understand what Marvin was telling us about healing, before he passed tragically away?
But when I see Musiq Souldchild's name on the marquis, I am right there with him, front and center, him and me. He puts on his big-rimmed glasses, and I adjust mine so that I can better see. I don't want anything to alter or distort this reality. To think that some prefer rapping to reading, and beats to banking, explains our lack of civility. But as we know, music does soothe the savage beast, but the trash that they're talking allows parasites to feast. Criminal defense attorneys are having a field day, and bondsmen are cleaning up on all the foul play.
I am even concerned and sometimes distressed, about musician monikers and the issues they repress. It's like advertising dirty money to a policeman on the street. It won't be long before you're arrested and looking at walls made of concrete.
These are the things that I consider and regularly address.
But I love the fact Musiq Soulchild is so talented and blessed. He promotes love and community in his own particular and special way. He continues to make quality music with lyrics as beautiful as flowers in a bouquet. We need to allow music and Musiq to enter our senses and touch our souls without further delay. Add a little jazz to give it that ring, and a dash of gospel to bring you back to the King. These are the songs that will help you make it through. These are the songs that will keep you strong and true.
I appreciate Musiq Soulchild, Kem and Ledisi to this very day. So let us not embrace or accept the music that leads our souls astray.