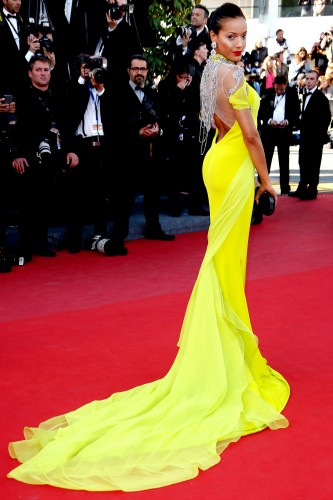 The 66th annual Cannes International Film Festival, held in Cannes France, wrapped up Sunday evening after eleven days of Hollywood royalty strutting down the red carpet at the Promenade de la Croisette.
Now that the world's most prestigious celluloid event has wrapped, here's a look back at the lovely ladies who impressed on the red carpet.
Highlights of the event included: personal best dressed Solange Knowles, Zoe Saldana, and Eva Longoria.