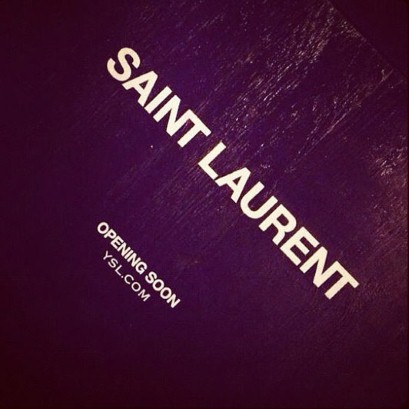 Last month Hedi Slimane made the headlines when it was announced he would rename Yves Saint Laurent's ready-to-wear line as Saint Laurent Paris, and now the first images of the rebranding have emerged online.
A picture of a black product box with the new branding on it appeared on the label's official Facebook page this weekend.
The box has 'Saint Laurent' written on it, with Paris appearing in smaller type beneath, surrounded by a simple square black frame.