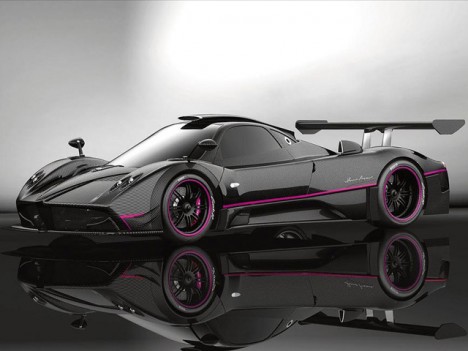 Italian supercar manufacturer Pagani is apparently building the very last Zonda that will ever roll out of its factory in Modena. After that, the model will be permanently retired after twelve years of production that started with the original Zonda C12.
Tipped to be called the Zonda 764 Passione, it is said to be finished in unpainted carbon fiber with pink highlights, such as pink painted brake calipers, pink trimming lines in the body, and some pink elements of the engine. Being based on Pagani's most recent Zonda 760 line, the 764 Passione will feature the same 760-horsepower 7.3-liter AMG V-12 fitted to the 760 RS and 760 LH.
The reported reason for this being the last Zonda is due to AMG having ceased production of the mighty V-12 that goes into every Zonda.