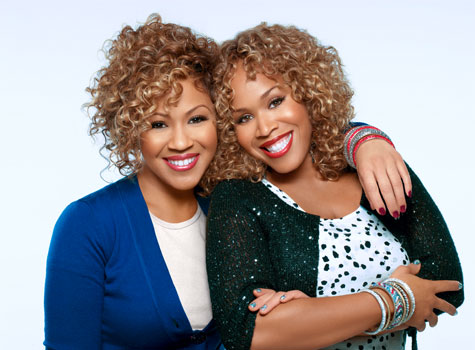 Earlier this week, icon Stevie Wonder made a shocking statement during one of his most memorable performances to date, by pledging to boycott performing in Florida after George Zimmerman was acquitted of the murder of 17-year-old black teen Trayvon Martin.
Wonder seems to have started a movement, as other artists begin to join his latest efforts. This week, gospel sensation Mary Mary vowed as well, to boycott the sunny state of Florida, in hopes of abolishing the 'stand your ground law."
Mary Mary made the announcement on their Facebook page stating that, although they may be disappointing their Florida fans, they want to stand up for justice.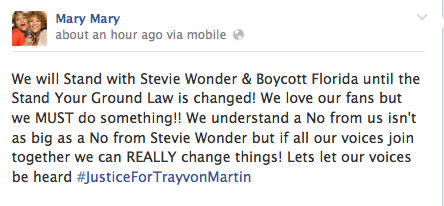 Many fans retaliated of course saying:
Some fans were, of course, angered by the duo's decision to boycott Florida.
"While I love your music this saddens me. You're choosing to not take the gospel of Jesus to people because of what 6 people decided is wrong. Yes I know this boy was tragically killed. Should justice be given? Absolutely but that is up to GOD not you or me," one fan commented.
However, many Mary Mary fans applauded the singers for taking a stand for justice for Martin.
"I applaud Stevie Wonder and Mary Mary and any others who will forget about their celebrity and money and actually stand for something and someone. GOD BLESS YOU Ladies!!!! #JUSTICEFORTRAYVON!!!" wrote another fan.
We of course applaud Mary Mary for standing by their beliefs.