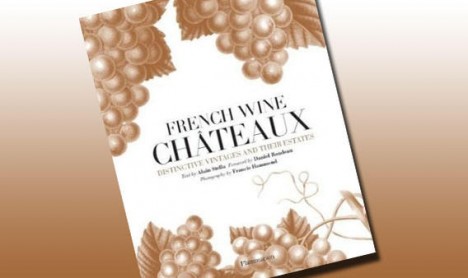 Luxury brand Louis Vuitton Moët & Chandon, whose portfolio of wine and spirit brands includes names like Hennessy, Dom Pérignon, Veuve Clicquot and Krug, has released a coffee table book that gives readers a behind-the-scenes glimpse at the estates that produce its world famous wines and bubbly.
Tthe 280-page hard-cover French Wine Chateaux traces the history, wine and spirit-making traditions of some of the most luxurious and historic estates in the world. The wines are accompanied by tasting notes from cellar masters, as well as recipes from some of France's top, Michelin-starred chefs including Yannick Alléno, head chef of luxury hotel Le Meurice in Paris, and Dom Pérignon chef Pascal Tingaud.
The US release is scheduled for February 5, 2013 and will retail for $85.