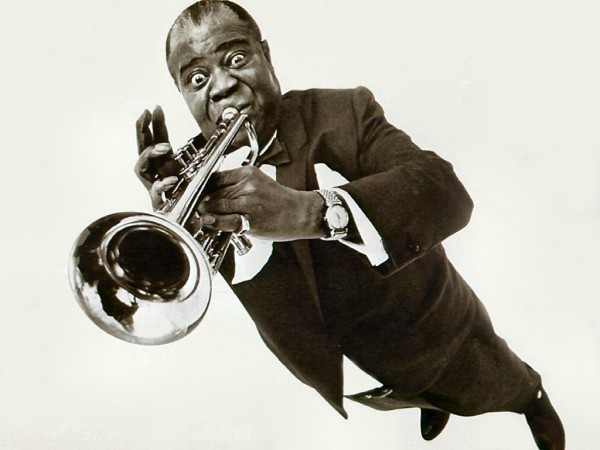 To mark the 10th anniversary of the Louis Armstrong museum in the iconic brick house where he lived for 28 years, officiators are unveiling one of the Armstrong's most odd artifacts; a plaster mask that had been stored in a cupboard for decades.
Armstrong, who has been known for documenting his life in unusual ways, had the life mask with a painted bronze-patina finish made in the 1950s, revealing creases on his forehead, bags under his eyes and scars on his lips from a lifetime of trumpet playing.
While the museum is unclear of who constructed the mask, a photo of Armstrong holding the artifact alongside an unidentified couple may provide clues.
Along with the "life mask," reports state that the "10th anniversary exhibition focuses on Armstrong's six-week tour of South America in 1957. Armstrong was still reeling over the "Little Rock Nine" school integration crisis in Arkansas weeks earlier, and a photograph shows him in his Buenos Aires hotel room defiantly hanging up on the U.S. ambassador, who had asked him to sing "The Star-Spangled Banner" at that evening's concert."
To date, more than 100,000 people have visited what is now being called "the Graceland of New York City" since its opening.