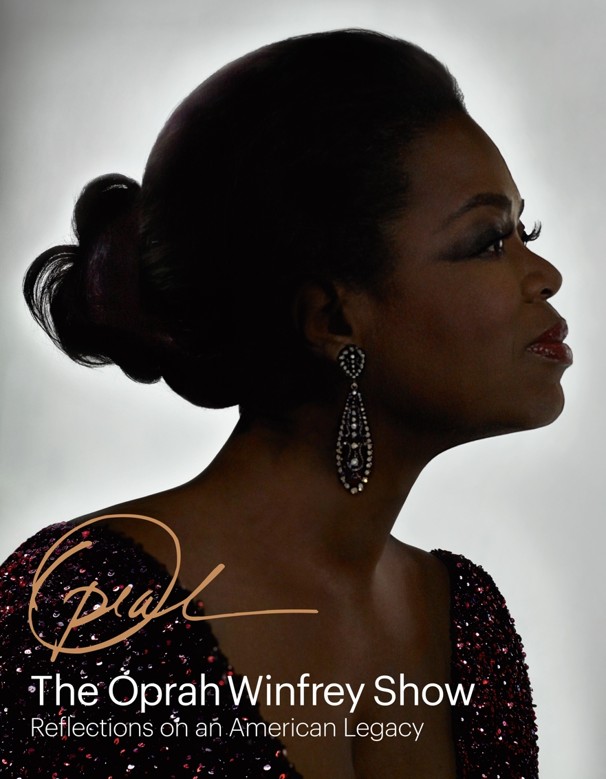 We have good news for those of you who are already starting to miss Oprah's TV show, though you can still read O magazine, tune into the OWN Network, and watch the 20th Anniversary Collection DVD obsessively. A commemorative book titled The Oprah Winfrey Show: Reflections on an American Legacy will be released on November 15. Author Deborah Davis will take a look back at the show's impact, and naturally there will be some celebrity contributions:
— Maya Angelou, who wrote the foreword
— Bono and Nicholas Kristof, on giving and social action
— Ellen DeGeneres, Stanley Crouch, and Henry Louis Gates, Jr., on equality
— Julia Roberts and Diane von Furstenberg, on culture and style
— Toni Morrison and Elie Wiesel, on books
— Maria Shriver and Gloria Steinem, on women's issues
— Dr. Phil McGraw, Mark Nepo and Marianne Williamson, on spirit and personal growth
— Bob Greene and Dr. Mehmet Oz, on health and wellness
— John Travolta and Phil Donahue, tributes to Winfrey
It's a pretty impressive list, but even if youscream all the stars' names while sitting alone in your living room, eventually you're going to have to face the fact that afternoons will never be the same.