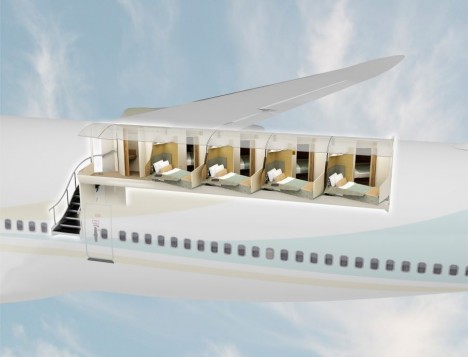 Boeing has delivered the first BBJ 747-8 to sport a new optional extra – an eight-person sleeping area, called the Aeroloft.
The Aeroloft, designed and built by Greenpoint Technologies, is located above the main cabin between the upper deck and tail of the airplane.
The additional space provides an extra 36.5 square meters of additional space. That brings the total cabin space to 481.2 square meters.
Boeing is still sticking to this aircraft is going to an, "undisclosed customer," but it has been well established that this plane will go to the government of Qatar.