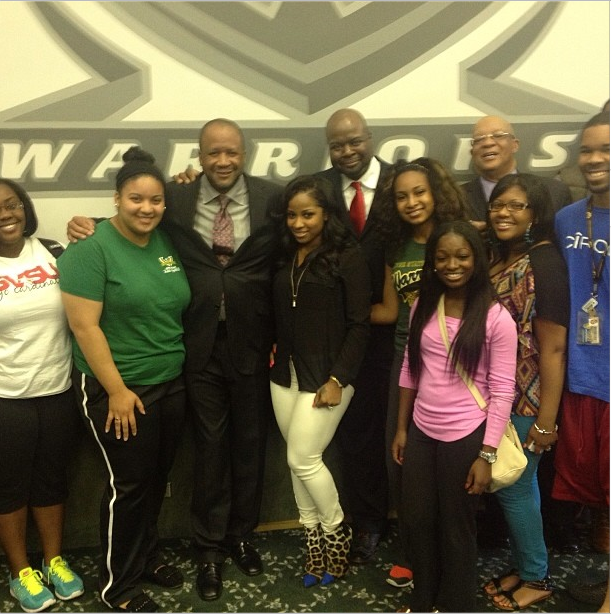 On Thursday, Sept. 26, reality TV star and New York Times bestselling author Toya Wright headed to the "D" with rolling out to support Detroit's Recovery Project VIP Status Program. In an effort to encourage health and wellness in their communities, the Detroit Recovery Project provides HIV awareness and testing on college campuses, including Wayne State University, Marygrove College and Davenport University.
As an initiative for those who participated, Rolling Out along with Toya Wright welcomed college students to an exclusive VIP reception, where Wright delivered an inspirational speech. Toya was described as "very candid but also very warm, welcoming and real." Wright made herself vulnerable and transparent to the attendees, as she revealed personal experiences from her very own life story including her road to success, life as a mother, and marriage. "Nothing beats failure but a try." Toya encouraged the students as they entered into their own personal journey.
"Know your status," Wright continued as she touched on the subject of knowing your mental health and financial situation. Wright was welcomed and touched many lives during her visit with Rolling Out.