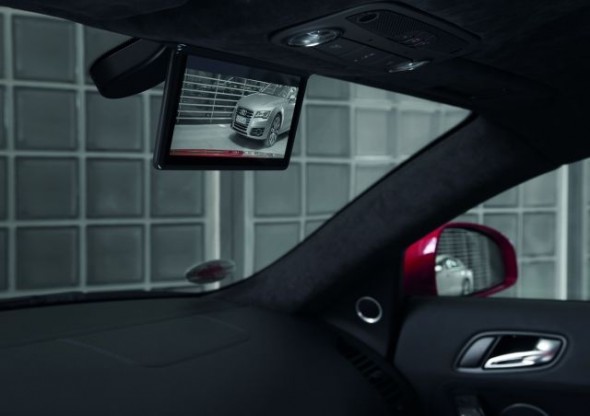 Audi is lauching the first production model in automotive history with a digital rear-view mirror. The high-tech device will grace the R8 e-tron, located where the central rear-view mirror is usually set up.
Samsung's 7-inch color AMOLED screen will display a high-resolution, high-contrast picture, which will have the same high definition day and night. The carmaker is now considering adding other data to the display.
The screen is connected to an innocuous camera set up at the back of the vehicle, and the whole device will be able to display what's going on behind the car at a wider angle than with classic rear-view mirrors.
The device was successfully tested out during the French endurance race 24 Hours of Le Mans, on the Audi R18 that ended up winning it.
The Audi R8 e-tron is expected to be revealed at the Paris Motor Show, which runs from September 29 to October 14.