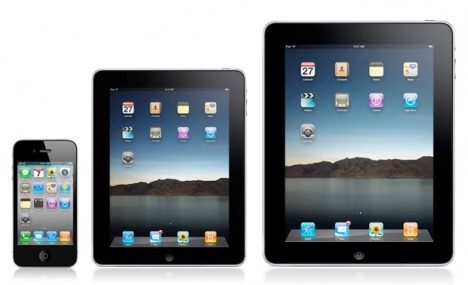 Apple is preparing to launch a smaller tablet computer in the coming months in a bid to maintain its edge in an increasingly crowded market, the WSJ reports.
Component parts manufacturers have been ordered to gear up for mass production of the tablets in September, indicating the launch may be drawing near.
It said the new tablet's screen would likely be smaller than eight inches , compared to the 9.7-inch screen on Apple's iPad. The Wall Street Journal cited one source as saying that Apple was working with screen-makers LG Display of South Korea and Taiwan's AU Optronics.