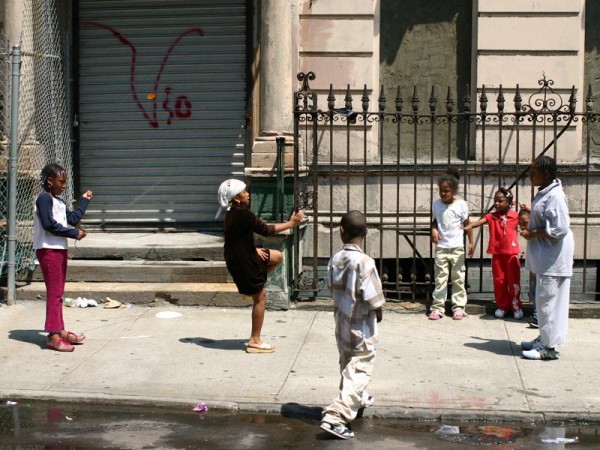 New York City, the city of bright lights, big stories and bigger ideas. The city that reflects the reality of what we as a people hold dear. New York City, the city of dreams and disaster, where change happens every day. New York City, the place where people create ideas that pay.
If you haven't been there, you can't consider yourself a game changer, or believe yourself to be on the precipice of a paradigm shift. Things begin and end in New York City and without direction, you might find yourself adrift. So when the time came for me to venture out and travel on this particular day, I decided that Brooklyn was the place for me to stay. I chose the A Loft, it was the right selection for it was cool, with a unique positive projection. Destination — New York City to drop in on friends, see clients and and talk with the ad committee. Entertainers abound, the experience is legendary and its reputation renowned.
I chose the A Loft hotel, to take advantage of the culture, the ambiance and pick up a little of the city's haute couture. The notion that Harlem is not in Manhattan, is summarily dismissed, out of hand. The divide between those two cities is being erased more and more each day. The fact that commercial development in Harlem is on the rise, and the chasm between the two has been downsized. The expansion of the metropolis and consumer brands, McDonald's and Magic Johnson theaters dot the land. Starbucks at 125th and all along the Great White Way. And here is the A loft hotel for those of us who want to relax uptown and take the train from the center of the city, downtown to you. It's a cool place and a smart idea for the W brand to offer accommodations so plush and so grand. But keeping it affordable so your pockets can withstand a trip to the city, to the Red Rooster and the urban playland.
I enjoyed my trip to New York City and I'd like for you to do the same, visit the Schomberg Center for Research in Black Culture, an institution of international fame. The brownstones and Dominican restaurants are local gems, and the sounds of choirs singing hymns. When you make your way to Harlem, and stay there for a day or two, your friends in Manhattan will attempt to seduce you to venture downtown, but Harlem is priced within your range, and there is so much culture and ideas to exchange. There are great schools with great libraries, and here learning is primary.
There is so much to do in Harlem you see, or you can just roam around, unfettered and free. Or go on a scavenger hunt of sorts, find the treats in this urbane resort. Harlem is a city, a community and a neighborhood, and I chose the A-Loft for where it stood.
Let me know what you find on your travels, wherever you decide to go. Find interesting people to meet, and fascinating strangers you may want to greet. I suggest Harlem and a visit to the Apollo, it's a trip for your mind and your heart will follow. Maybe you'll even make it to that historic stage one day, but at the very least Harlem is a wonderful place to stay.