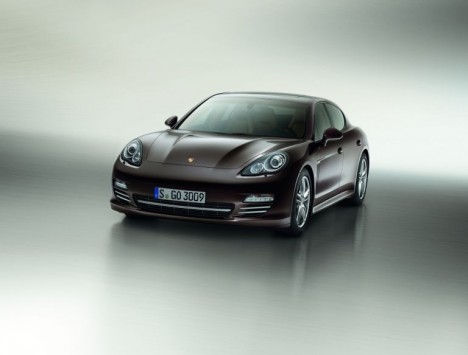 A new vehicle will be added to Porsche's Panamera range in late November: the Platinum Edition, upping the ante on the high-end line with a platinum silver look and leather interior, among other features.
The Panamera Platinum Edition will be sold with a 3.6l V6 gasoline engine or a 3.0l V6 turbo injection direct diesel engine. The leather interior is particularly impressive, with matching mats and Porsche logos on all four headrests. The model also boasts a sport design steering wheel. The model's standard features include Bi-Xénon headlights, 19 inch wheels, parking assistance and 11 speakers that can turn out 235W of audio.
The Porsche Panamera Platinum Edition's starting price in Europe is set at €79,700, and the car will hit the North American market in January 2013.