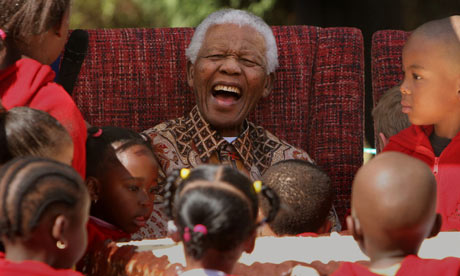 As we reported on June 8, former South African President Nelson Mandela had been hospitalized for a recurring lunch infection. Thankfully, after several weeks, Mandela has been discharged from the hospital in the capital, Pretoria.
President Jacob Zuma released a statement Sunday that "former President Mandela remains in critical condition and was sent to his Johannesburg home early Sunday, where he would continue to get intensive care."
"Mandela's condition sometimes is unstable," he continued.
"His home has been reconfigured to allow him to receive intensive care there," the statement said. "The health care personnel providing care at his home are the very same who provided care to him in hospital. If there are health conditions that warrant another admission to hospital in future, this will be done."
Stay tuned…