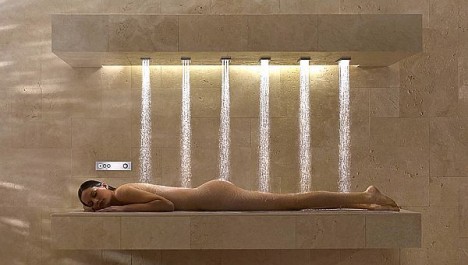 Swiss company Dornbracht has created a Horizontal Shower that lets you shower while lying down.
It has a heated stone-tile base for its users to lie on, and six showerheads that cleanse and 'naturally-massage' your entire body while you're lying down.
The pressure and temperature of the showerheads can also be programmed to perform according to its users preference.