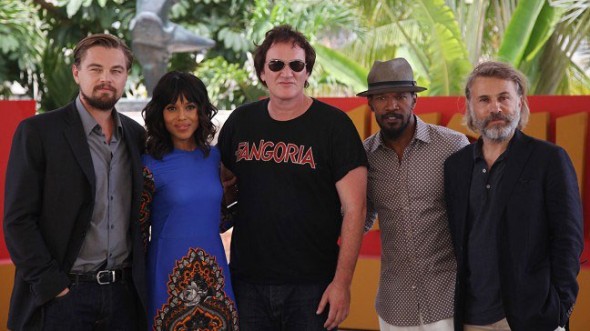 Controversial filmmaker Quentin Tarantino won the Oscar last night (February 24) for Best Original Screenplay, beating out a competitive group of writers including "Zero Dark Thirty" scribe Mark Boal. The victory marks Tarantino's first Oscar since 1994's "Pulp Fiction."
Tarantino commented on what makes his screenplays so special:
"I've been saying things like, 'I want to thank the actors for what they've done' when it comes to my scripts. But it's not just an easy thing to say. It's really why I'm standing here," said the filmmaker. "I actually think if people know about my movies 30 years from now, it's going to be because of the characters I created. I only get one chance to get it right: I have to cast the right people to make those characters come alive and hopefully live for a long time. Boy, this time, did I do it. Thank you so much, guys."
Prior to Tarantino's writers win, "Django" was honored in the Best Supporting Actor category with a win for Christoph Waltz; his second-ever Academy Award, and his second time winning for a Tarantino role.
Waltz commented on his win saying:
"I would like to say it's such an honor to get it this year, because I have to say in both the Original and Adapted categories, the writing is just fantastic," the director concluded. "This will be the writer's year, man. I love the competition."
Congrats to the Django cast!